We've Moved
MOTO2N is now based in Denver. I used to be in Colorado Springs, but I was spending WAY TOO MUCH time and money running back and forth to Denver every day. I moved to be closer to where I do most of my business, which is right here in Denver.
Technically I'm in Northglenn. I have easy access to the entire Denver Metro area. If you're inside the C470 ring road, the service call is now $30 (instead of $50) regardless of whether you live north or south of 6th Avenue. The Colorado Springs service call is now $60 (instead of $25).
I'm closer to Boulder than I am to certain parts of the Denver Metro, so the service call has gone down there, too. From $50 to $35. Having me fix your bike is now less expensive than it used to be! Good news for everyone!
Click here for more information on pricing.
Recently Repaired Bikes
The XR200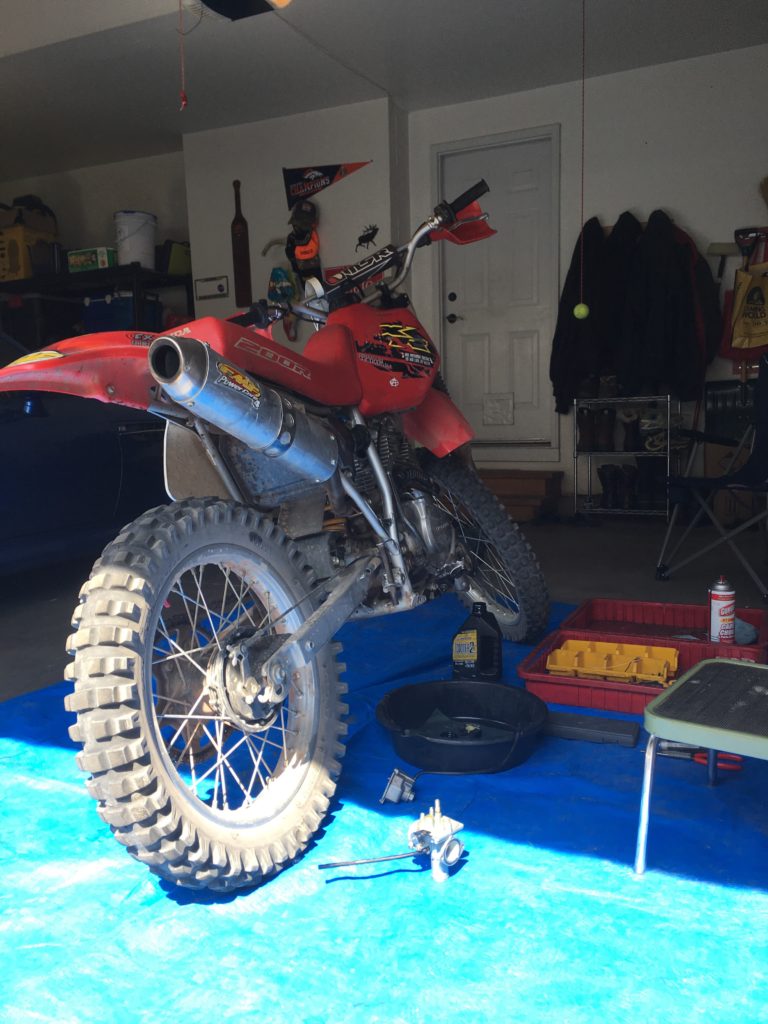 The owner of this old Honda tried to clean the carburetor himself… and it didn't work out so well. It runs great after I took the carburetor apart, had a good look at everything, and put it back together again.
The Ruckus
This Ruckus sat for a while. It wouldn't run except on carburetor cleaner, and even then it wouldn't run for longer than a second or two.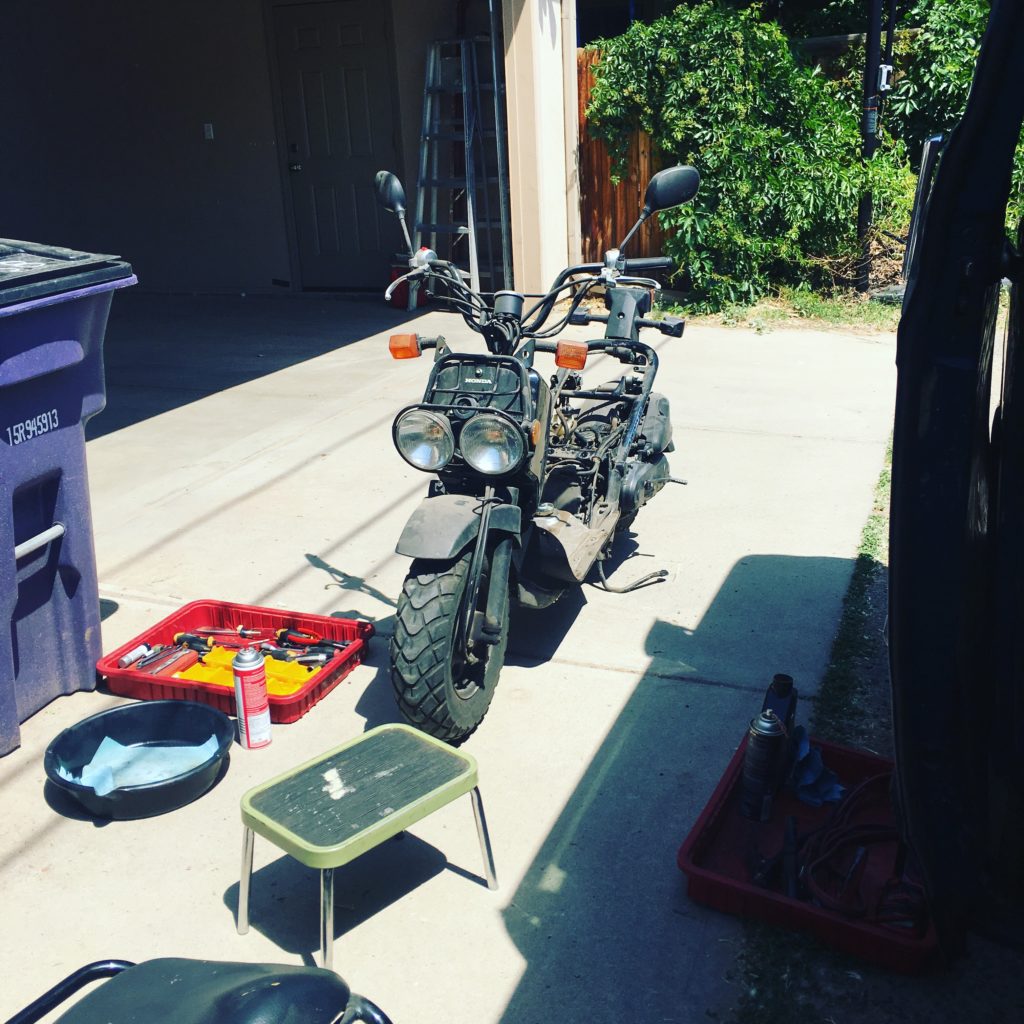 I cleaned its carb, and it started running right again. I also un-jammed its kick starter. If you're curious, I wrote the book on the Honda Ruckus (literally – check the link; I wrote that book!).

The So-Clean-You-Could-Eat-Off-of-It 1973 CB450
One of my good pals referred this fella to me. He has an *extremely clean* 1973 Honda CB450 that he modified to suit his tastes in a very tasteful and thorough kind of way. The owner is a retired mechanical engineer in his 70s.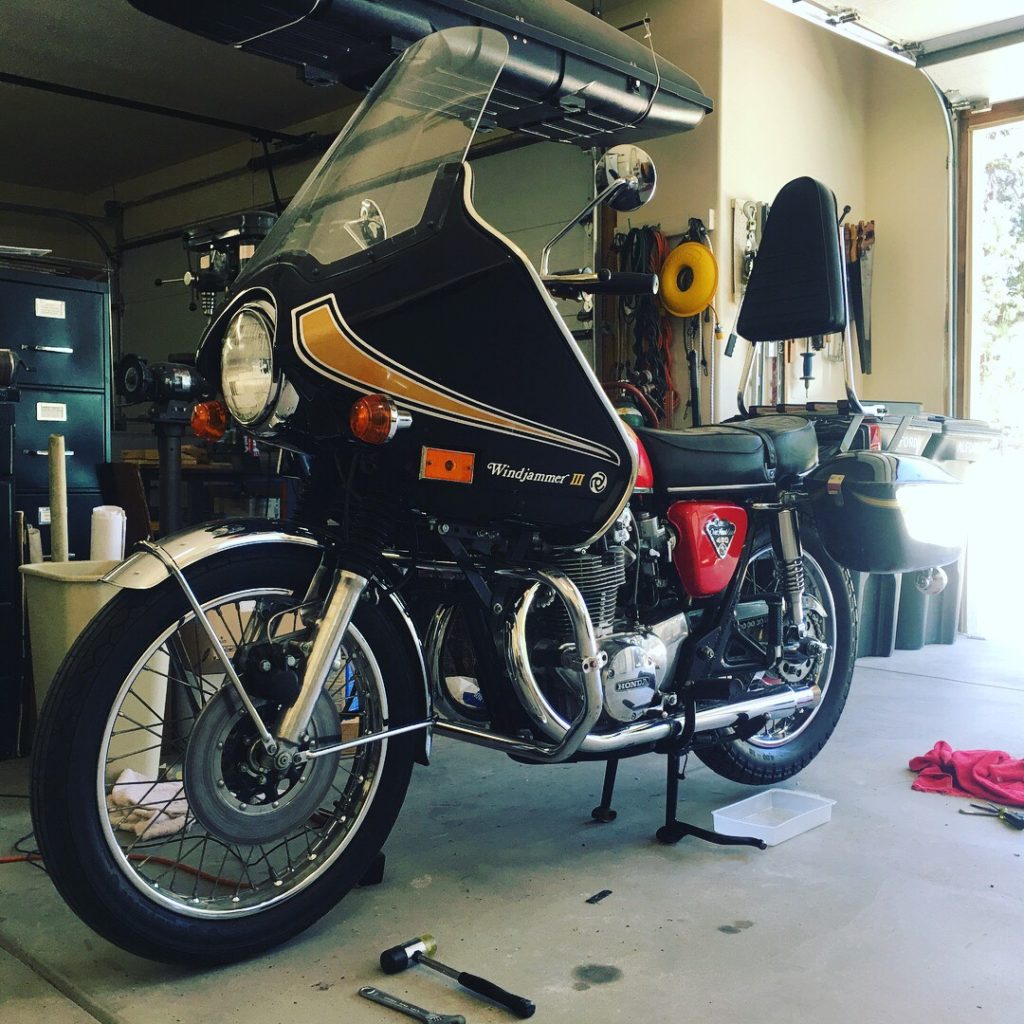 I got it running well again after cleaning its carburetors.
The Chopper-from-Hell Suzuki GS750
This thing is a beast. It's a hardtail chopper made out of a Suzuki GS750. I started by fixing its fuel leak, then built it a new wiring harness.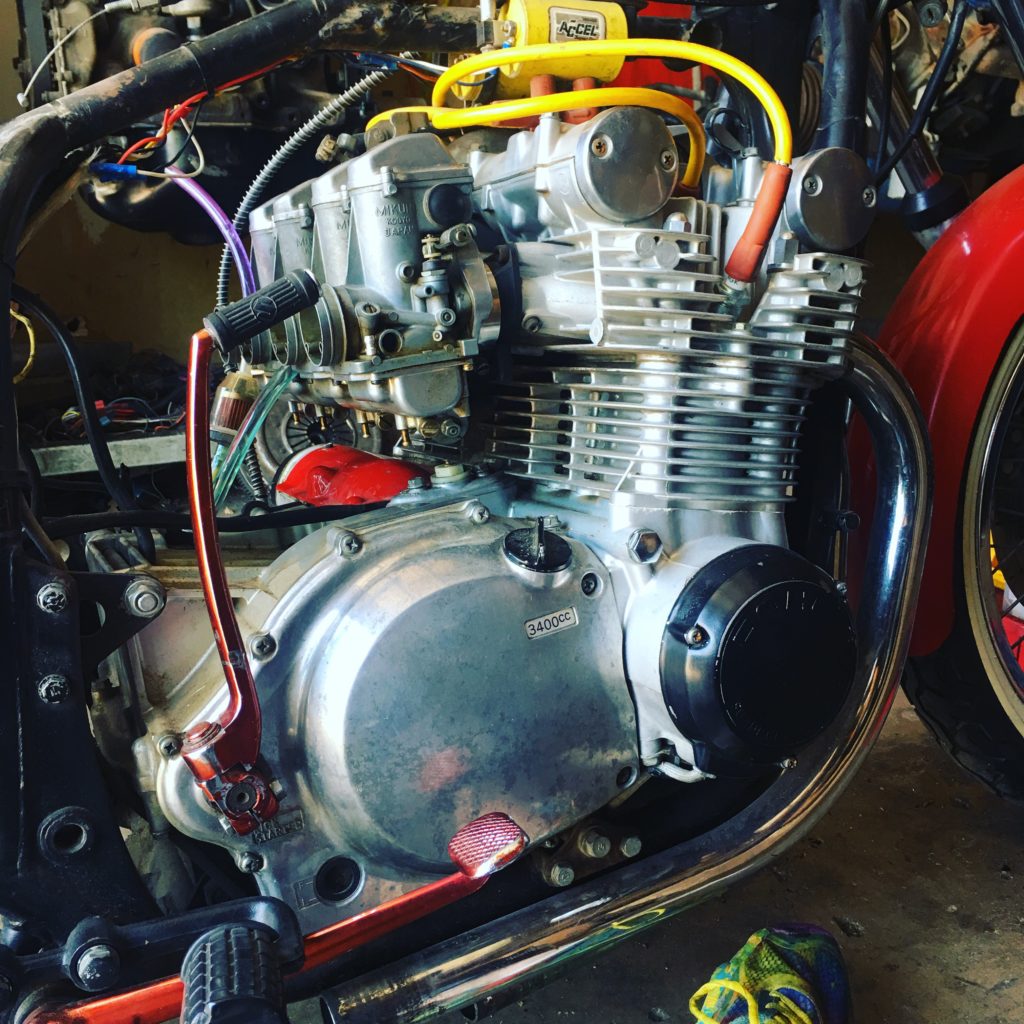 Now it needs new coils. Those "ACCEL" brand coils are Chinese-made garbage. It took me longer than I thought it would to figure it out. SUCH IS LIFE!
Chinese-Made Maxi Scoot in Colorado Springs
This thing needed some doing. I had to clean the carb, then wire the choke up to work properly. Then make the temp gauge work.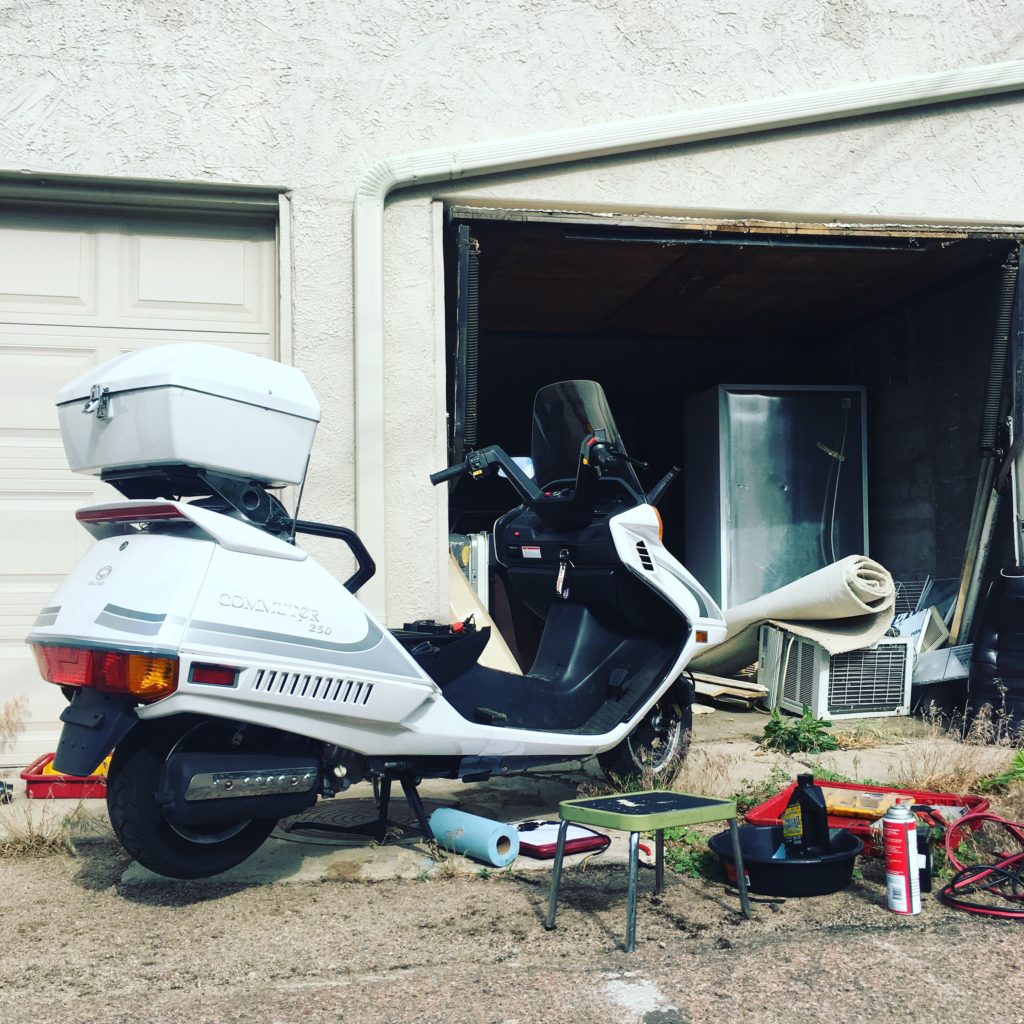 This scoot presents well, and it's for sale. If you want to buy a good-looking maxi scoot, hit me up at moto2n.colorado@gmail.com.
Upside-down Piston
This customer tried to install his own big bore kit. It didn't work out so well. He installed the piston upside-down, among other things.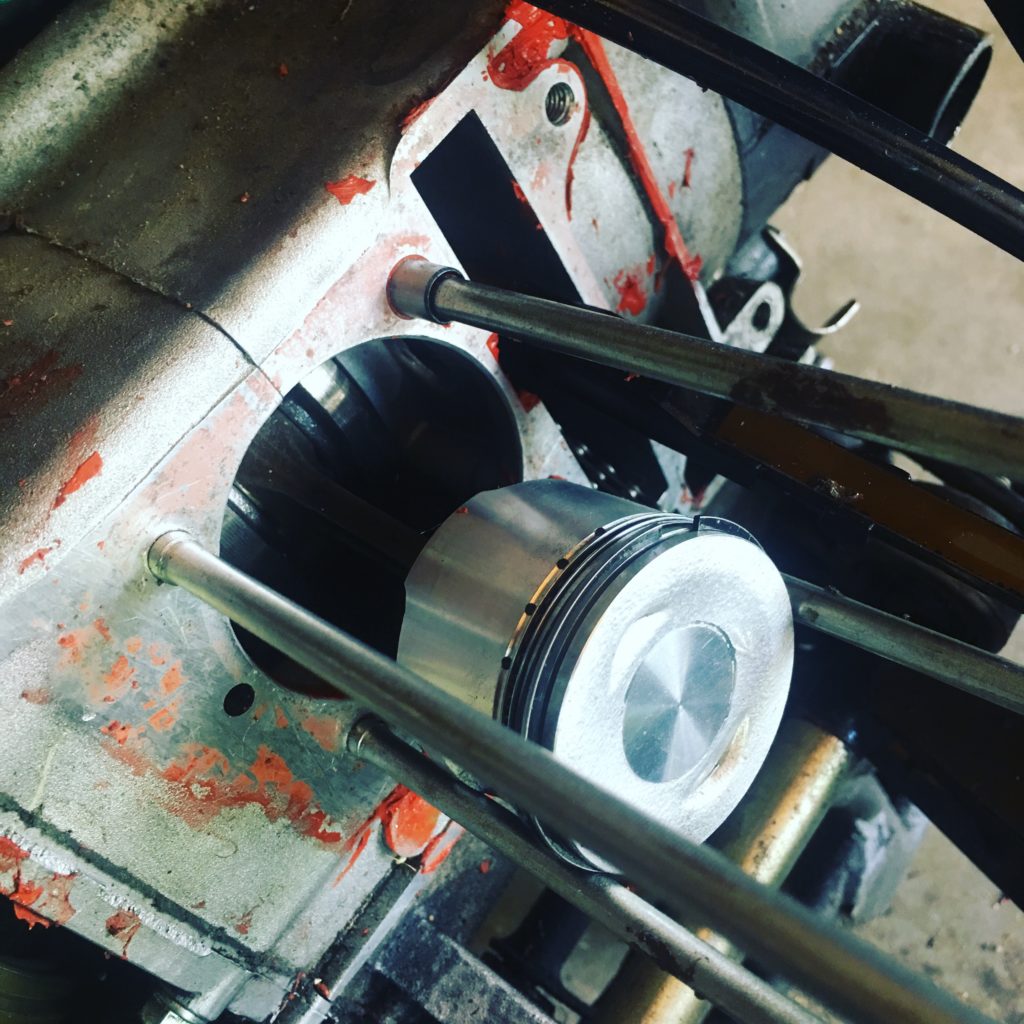 Perfect example of the improper application of RTV. Those paper gaskets look fragile, but they don't need any help from a squeeze-tube of RTV! This bike will be back on the road shortly!