Do You Have a Broken, or Non-Running Motorcycle or Scooter You Want to Ride Again?
I am MOBILE, which means I COME TO YOU. There is NO SHOP.
Online appointment booking is LIVE for the SPRING 2019 riding season!
PLEASE schedule ONLINE if you can!!! I will call you to get more information about your bike's problem as well as to confirm before the start of your appointment.
If you'd rather call to schedule a SPRING 2019 appointment, use
(720) 634-6935 in Denver
OR
(719) 565-9295 in Colorado Springs.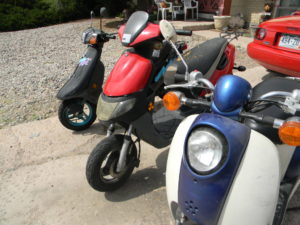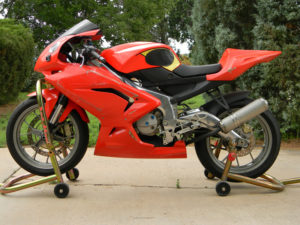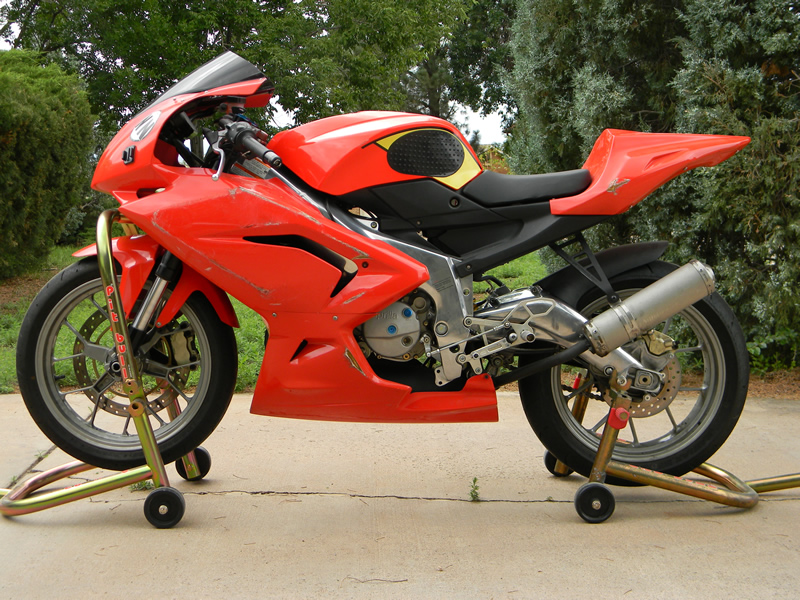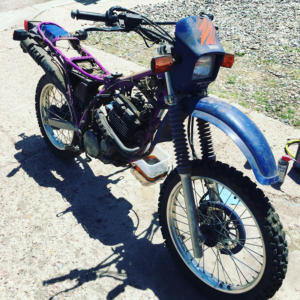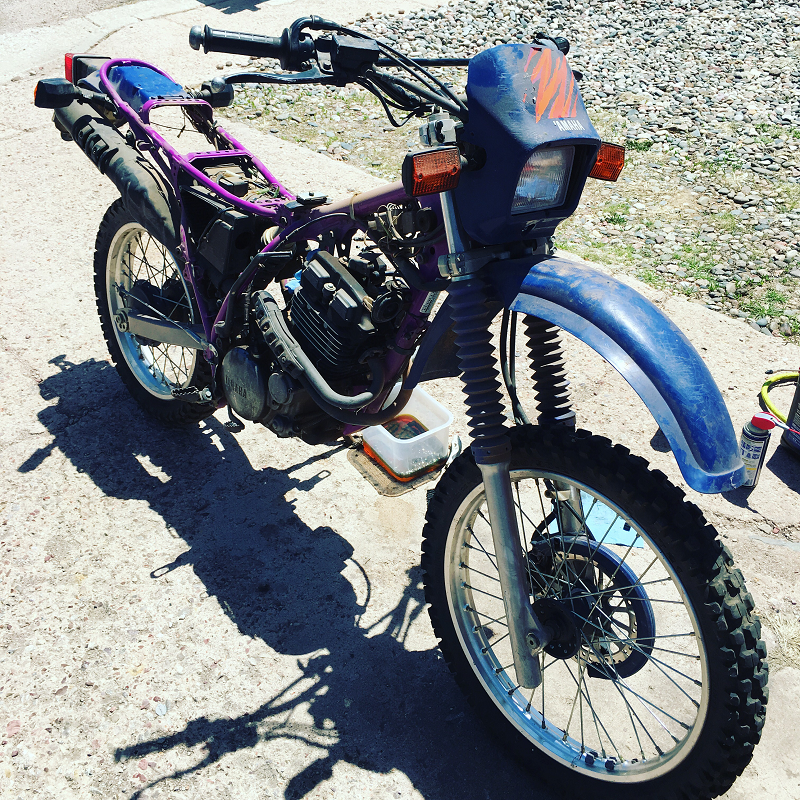 Please leave a message if I don't pick up!  Please include whatever information you may have about your bike's problem in your message.

MOTO2N accepts cash, check (via mobile deposit), most major credit cards, and Venmo.
The $175.85 price quoted here includes:
Service call @ $30 for the Denver Metro Area. The service call in Colorado Springs is $60 (add $30 to these numbers if you're in the Springs).
Shop supplies @ $3.35. Includes chemicals, fluids, wear and tear on tools, and odds-and-ends I use to fix your bike.
30m of diagnostic time @ $47.50. Billed on a "time in" basis. The clock starts as soon as I touch your bike with one of my tools
1 hour of flat-rate labor @ $95. I can fix most *but not all* bikes in an hour or less.
It's rare, but some machines suffer from "simple problems" that take very little time to fix. In these instances, your bill will be significantly LESS than the rate quoted here.
If I fix your bike during the diagnostic session, your bill will include a minimal labor charge, if it includes any labor charge at all.
It's not at all uncommon for the price to exceed $175.85.
Let's say your bike needs a battery. Or a petcock. A CDI box. A spark plug. All parts are extra, and the labor can easily exceed 1 hour to remove and replace them.
The "ballpark figure" for scooter, motorcycle, and ATV repair is between $85 and $400+.
The final price very much depends on what exactly is wrong with your bike. If you decide *not* to go through with repairs, only the minimum service charge is due (service call + 30 mins (1/2 hour) labor + shop supplies; $80.85 – $110.85, depending on your location)
I will not know how much work your bike needs until I start working on it.
Some bikes need more work than other bikes. Strange things happen to machines after they sit for a long time. Strange things happen to machines as they are used. Strange things happen to perfectly maintained machines, too.
*PARTS NOT INCLUDED*
If I need to order parts to repair your bike, I will collect all of the money for the parts and half of the labor at the conclusion of the appointment. I will then return to complete the work as soon as I have the parts. The balance is due at the conclusion of the second appointment.
Please note that I am not always available by phone. If I don't pick up, please leave a message, and I'll return your call as soon as possible.
To schedule, call (720) 634-6935 in Denver or (719) 565-9295 in the Springs.