"They always look better in the pics."
There are entire sites devoted to sharing "for sale" listings found all over the web.
RareSportBikesForSale, VFT, etc. Forums and sub-forums. Facebook groups. I enjoy those sites, and imitation is a sincere form of flattery. Or so they say.
These are bikes that caught my eye during November 2017, whether because they're interesting (To me!), cool (I think!), local to Colorado, or otherwise hold some value in my eyes. Attention will be paid to old and non-current race bikes, interesting off-road machines old and new, and anything that looks like a like-minded person knocked it together in his (or her!) shed. I find street bikes boring, but exceptional examples of blinker-wearing, DOT-legal road machines may also be shared on occasion.
If you'd rather I didn't share your listing, send an email to moto2n.colorado@gmail.com, and I'll remove the offending content rapidísimo. If you want me to share a listing of yours, do the same thing. If your listing fits my peculiar requirements for interestingness or coolness, I'll share it here.
Either way, try to be nice about it.
Presented by sevenfiftycycle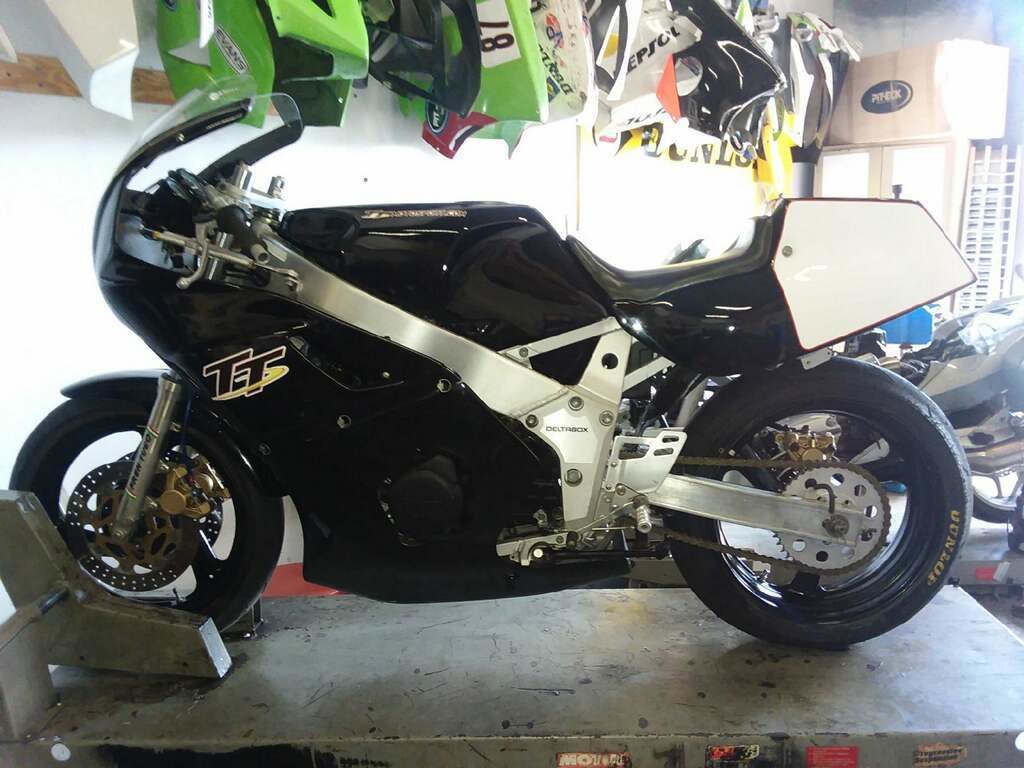 According to the item description, this perfect running machine has a fresh engine that pumps out a very respectable 65hp. Other hardware includes a Penske shock, revalved forks, TZ250 wheels, and an Ohlins steering damper. Fresh plastic, a full exhaust, and a jet kit complete what looks to be a ready-to-race or take-to-the-track package. The reserve is nowhere near being met, and the auction ends Saturday, November 4 @ 8PM.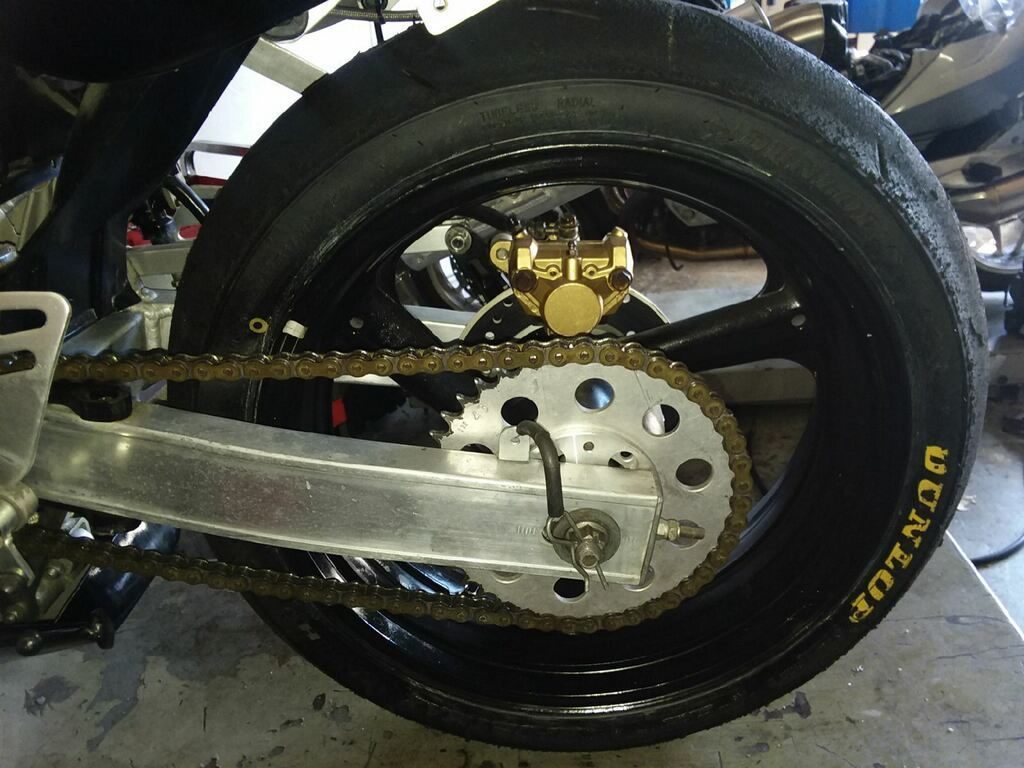 Most FZR400s here in the states were raced to death, then raced some more. They are desirable because they have an aluminum frame, which makes them lighter than their 600cc, steel-frame FZR brethren. The 600cc engine from the larger bike is essentially a bolt-in swap. At the very worst, this bike would be a super-fun track day toy. At its best, I'm sure there are racing classes and series here in the US where this little bike would be hyper-competitive with the right rider aboard. Either way, it looks like fun.
Presented by aleman_racing
For a look at what dreams are made of, check out this old skool, production-cum-bespoke road racer. I haven't exactly pored over the rulebook, but something tells me this bike would be competitive in its AHRMA class.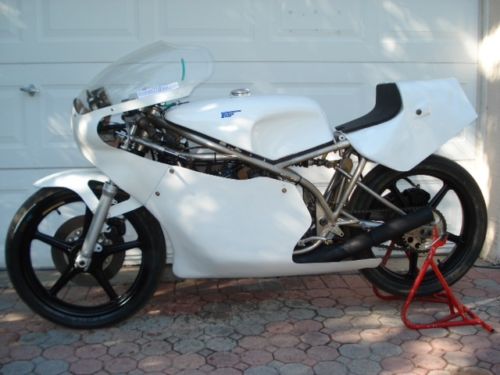 The Nico Bakker frame is what makes this bike "bespoke" rather than "production." Production road racers are special. The Nico Bakker frame puts this bike over-the-top in terms of desirability. If you want an early, period-correct road racing bike, I think you could do a lot worse than this one. The buy it now is a dollar short of $14k and includes free shipping worldwide, which makes me think there's some wiggle room to work with on the price.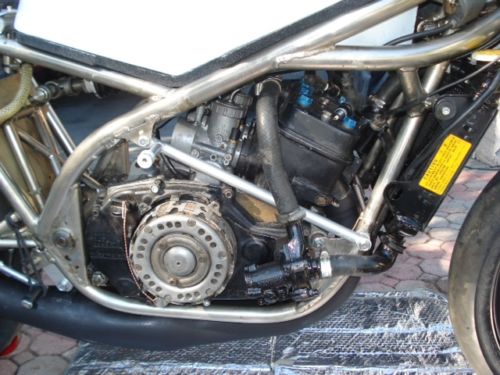 Presented by derby190 
It's fun to go fast on a slow bike. It's a lot easier to learn how to go fast on a slow bike than to learn how to go fast on a fast bike. Once you go fast on a slow one, you'll want a fast one.
You could start with a bike like this little Honda.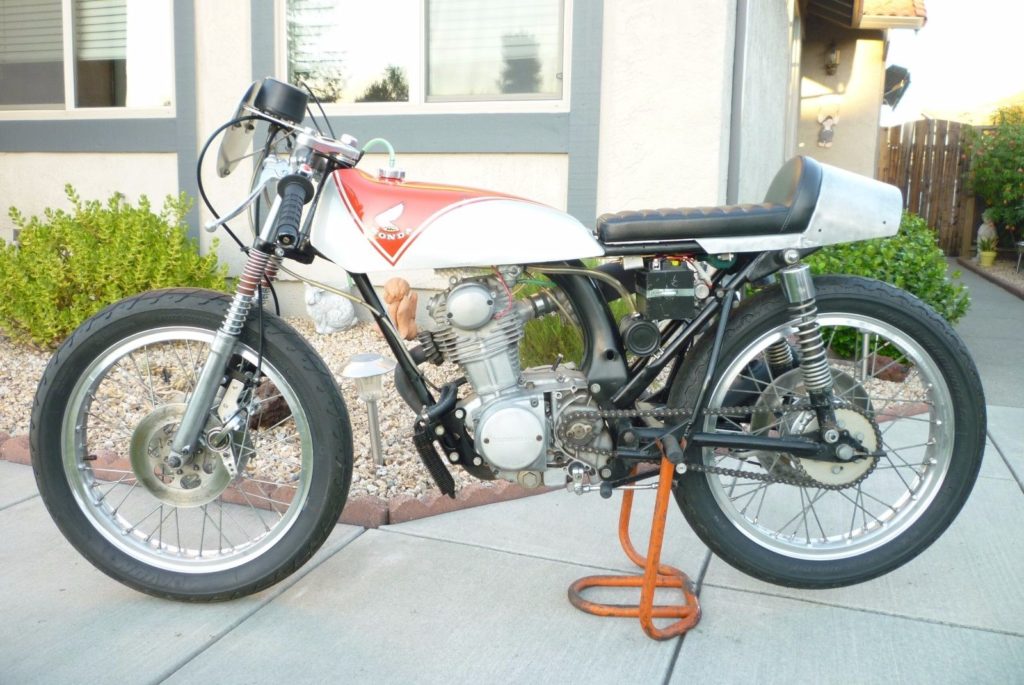 Here in Colorado, there aren't any clubs where this bike would be even remotely competitive for any kind of wheel-to-wheel racing. But there is a kart track north of Denver where you could ride it, and this bike at that track would be at least as much fun as taking a dirt bike out for the day. IMI has off-road riding areas, too, so you could load this and your dirt bike and split the day goofing off on the asphalt and in the dirt.
It has awesome looking, cable-actuated twin discs up front:
It doesn't have a charging system, so you would have to do some work to make it run for longer than 15-20 minutes, according to the seller.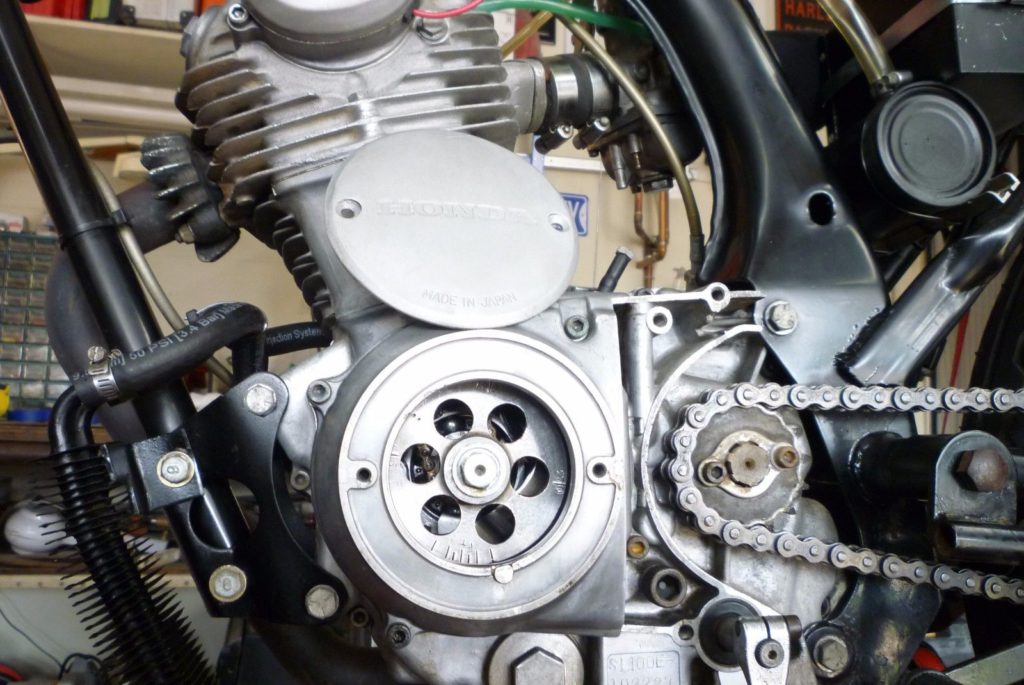 Bidding ends Friday, Nov 3 and starts at $1750, with a buy-it-now of $2275. 
I think most people would find it difficult to replicate for that.